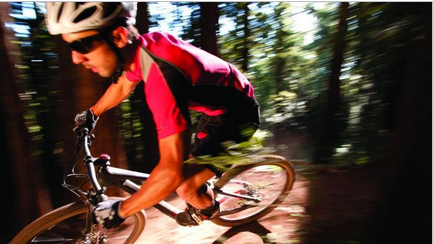 Building the best mountain bikes, commuter bikes, road bikes and cyclocross bike since 1986. We learn our lessons not in stuffy boardrooms but in the fresh air of the trails and roads that spread out in all directions from our home, from the pro athletes, everyday riders, and cycling evangelists who share our love of the wheel. We take that knowledge and infuse every design with it, employing the most advanced tools and techniques to build the best bikes out there. We test extensively, design carefully, and validate responsibly, but the final validation of any bike is riding, climbing, descending, and repeating—until we achieve perfection.​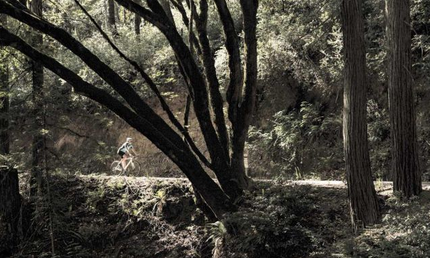 As with all Women's Fit Geometry (WFG) models, our women's line of bikes are carefully designed around the anatomy of the female rider. Approaching each bike from scratch, we employ women's specific refinements such as custom geometry, carefully selected wheel and tire sizes, and rider-proven components like women's specific saddles, compact handlebars, and stems that accommodate shorter average torso lengths. You'll find these thoughtful adjustments make our bikes safer, more fun, and easier to ride, whether you're a beginner or a singletrack master.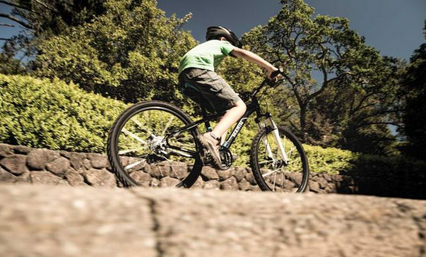 Ready to show the kid the trails—and end up chasing them down their first real singletrack? Share the thrill of the ride and your love of getting out in the wild with our line of lightweight mountain bikes made especially for those with a lower center of gravity and a higher tolerance for s'mores.
16" Bikes - Whether it's their first bike or they're graduating from a 12-inch or balance bicycle, kids love these for their fun ride and exciting looks. Parents (a.k.a. big kids) love them for the details that set them apart from the rest: light weight, suspension, hand brakes, custom design, and easy handling.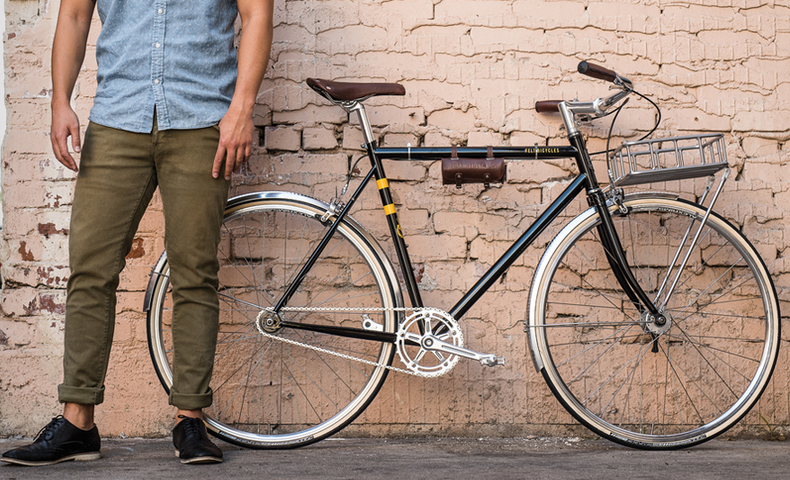 Makers of cutting-edge world-class Road Bikes, Mountain Bikes, BMX bikes, Cyclocross bikes, track bikes, and Recreation Bikes. Felt Racing is an American bicycle manufacturer based in Irvine, California. Felt produces road, mountain, track, bmx, cyclocross and cruiser bikes.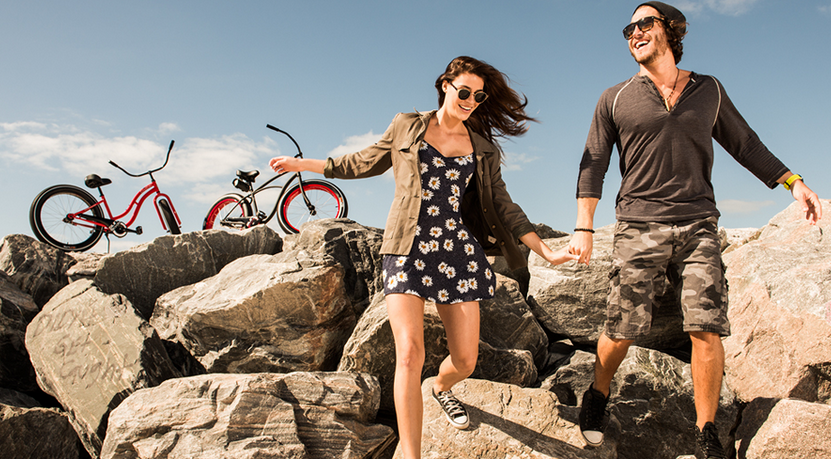 At Sun Bicycles, it's ALL about the bike. In fact, bikes are all they do, all day, every day. Their designers are on top of the latest technologies, materials and styles. When one of their bicycles rolls from the design board to the showroom floor, it is the best bike for the money. From the stalwart Atlas line that takes on industrial jobs like a workhorse, to the Sun Custom Cruiser that sets the standard for strip-cruising cool, Sun bikes are tried and true for a good reason: since 1972, Sun Bicycles has always been and always will be about the bike - all day, every day.​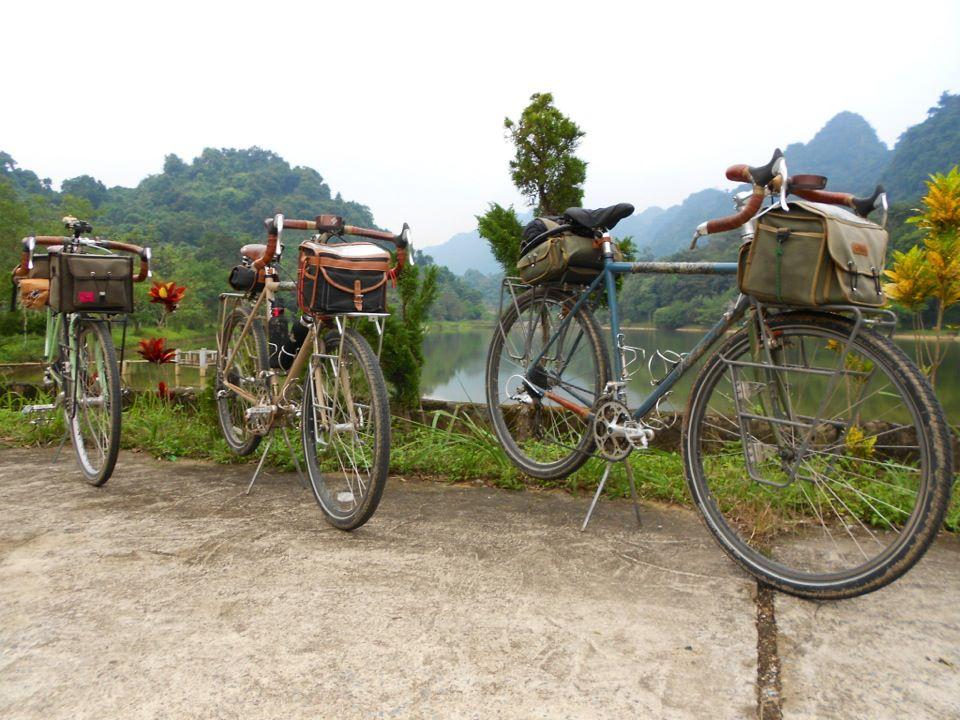 Surly Bikes is a designer and importer of bicycles, frames, parts, and accessories based in Bloomington, Minnesota, established in 1998. Surly is owned by and shares facilities with Quality Bicycle Products. ​ ​Surly designs and produces durable, versatile bikes, frames, & parts for people who ride a lot.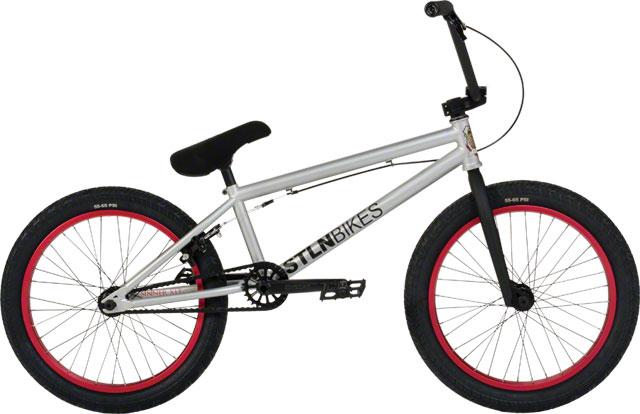 BMX Series
Stolen
is a rider owned BMX bike and parts company founded by Anthony Revell and owned by he and David Wootten. Stolen has offices in California (USA) and Dorset (UK).
FLYBIKES
Since their beginnings in 1999 in Vigo, Spain, Flybikes, through a pure love of BMX have been committed to providing the newest technologies & latest innovations in the ever-changing face of BMX, refining what's considered normal & molding the future of your passion & the ultimate goal. The best ride possible!...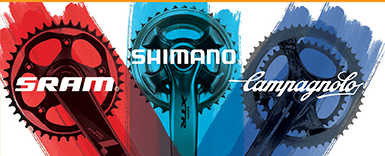 Accessories, Clothing, and Parts
We have an enormous inventory of bicycle products and accessories. Zak's can customize your bike to your specifications or to maintain superior quality and riding power. New products are constantly being added to the QBP and J&B Importers catalogs so check back frequently for new item arrivals. Most orders arrive NEXT DAY if placed before 3:00pm EST. Zak's can install your part(s) for you at an additional fee.
​

#DareU2LoseWeight
is a p
ersonalized weight management program designed around you, making it your very own and different from everyone else's. Includes Corrective therapy exercises to assist in changing your eating behavior, a 66-Day Exercise & Healthy Eating Challenge, and unlimited email support! - A Zak's companion product!